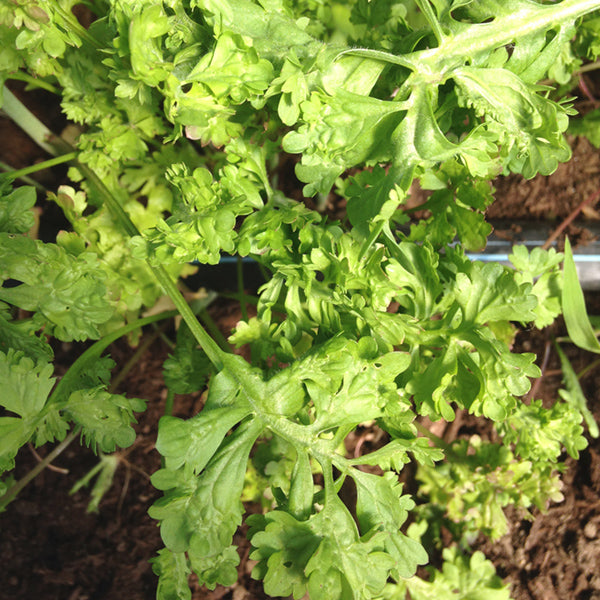 Saanich Organics
Wrinkled Crinkled Crumpled Cress CO
Lepidium sativum

The small leaves make a nice nutty/floral flavour addition to salads. Bred by Frank Morton of Wild Garden Seeds. Sow in early spring or in late summer for overwintering. Super tender. Slow to germinate. 21 days to baby leaf, 50 days to maturity.
Certified Organic
OSSI pledged variety. For more info about our involvement with OSSI see here.
You have the freedom to use these OSSI-Pledged seeds in any way you choose. In return, you pledge not to restrict others' use of these seeds or their derivatives by patents or other means, and to include this Pledge with any transfer of these seeds or their derivatives.
---
Share this Product
---
More from this collection