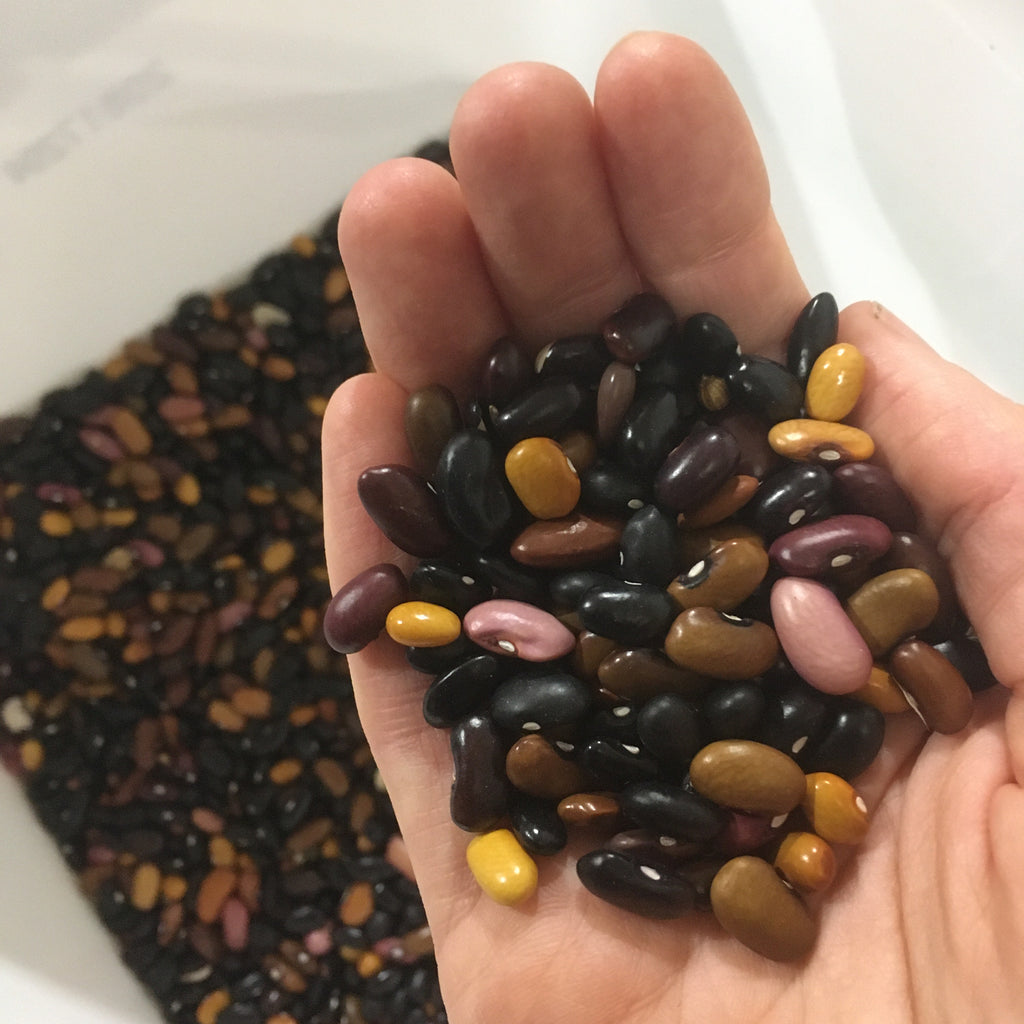 Bright Farm
Beefy Resilient Mix Bush Bean CO
Phaseolus vulgaris
The best tasting bean we've ever tried! Such rich delicious beefy flavour from these small thin skinned shinning jewels. And they are beautiful, with their mix of hearty earth tone colours from black to tan to ochre and brown. Soaking them overnight brings out gorgeous shades of blues and purples and greens! We let them sit for an extra day after soaking just to enjoy the colours...seriously.
Cook like you would any black bean but prepare enough for seconds!

Growing tips: This productive running bush bean benefits from some support but will manage without. Bred for organic systems with strong genetics that will do well in all kinds of gardens and farms.
Bred by Carol Deppe. OSSI pledged.
Certified Organic
---
Share this Product
---
More from this collection